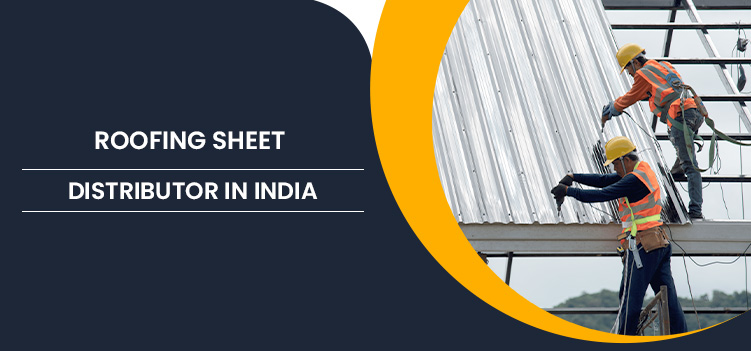 Introduction to Roofing Sheet and How Is It Built?
What are Roofing Sheets used for?
Both future and existing owners need to pay attention to important parts of the roof. We refer to what we call a roofing sheet. In addition to the visual value they add. Different types of roof sheets protect the actual roof from external elements. Proper installation will help prevent leaks and damage and extend the roof's life.
There are many variations of roofing film that can meet your needs and requirements. Each has its strengths and weaknesses that can be considered. Remember that roofs are a huge financial investment and should be out of control.
Different Types of Roofing Sheets
1. Polycarbonate Roof Sheet
Polycarbonate, an effective roofing material, is widely used in various applications due to its high impact resistance, which can withstand large forces. Polycarbonate is highly resistant to chemicals, oils, water, and solvents. Lightweight, transparent and durable, it can withstand extreme weather conditions. This sheet is easy to install, cut, and maintain and has UV protection.
Polycarbonate roof sheet that seamlessly allows light to pass through with a transparent glass-like appearance, widely used for industrial and skylight roofs such as warehouses, greenhouses, garages, patios, huts, decks, sidewalks, pool areas, etc. It has been.
2. Plastic Roof Panel
Plastic is the least preferred of all the major roofing sheets due to its low durability. However, its lightweight, waterproofness, corrosion resistance, flexibility, and ease of installation make it an ideal sheet for small structures such as temporary buildings and garden sheds.
Keep in mind that the life and durability of plastic roof sheets depend on the type of plastic selected. Choose lightweight plastic panels if you don't want to put too much weight on the roof. Rugged plastic panels do not always guarantee life. If you use heavy plastic sheets for increased strength, choose a lightweight and durable polycarbonate roof sheet. It only tempts you to spend more.
3. Corrugated Roof Sheet
Corrugated roof panels are lightweight and have been used for many years in various agricultural and industrial structures applications. Very durable and reliable roofing material is the shape of the corrugated sheet. If it is rubbed or mishandled, it will be easily scratched. Initially, there is less maintenance, and of course, it depends on how dirty it is, but it only needs to be repaired every 5 to 10 years.
4. Metal Roof Sheet
Metal roof sheets may have some similarities to corrugated sheets in terms of appearance, except that the metal has a small curvature. This film is made of tin, zinc, aluminum, and copper to withstand almost all weather conditions and extreme temperatures. It is also extremely durable and almost unbreakable, making it a common roofing material used in household siding, industrial roofs, garages, and backyards.
The durability and strength of the sheet metal did not compromise its lightness. In addition, they are affordable and have a significant amount of insulation properties. Other roofing sheets you may want to consider:
5. PVC Roofing Sheets
PVC or polyvinyl chloride is known for its durability, flexibility, and low maintenance effort. It is also lightweight, waterproof, and resistant to chemicals, rot, fire, corrosion, wear and all weather conditions, making it suitable for medium- to long-term construction applications. The strength and aesthetics of PVC are often used for heavy roof applications and decorative purposes. Roof applications include hospitals, schools, patios, industrial halls, canopies, etc.
6. UPVC Roof Sheet
UPVC or non-plastic polyvinyl chloride differs from PVC in terms of flexibility because it is hard and rigid. Therefore, the term "plasticizer-free" is inflexible because no plasticizer has been added to the PVC material of UPVC. UPVC is hard and stiff, so it won't fall over and is ideal for increasing the security of residential and commercial buildings in the event of robbery or intrusion. It is an excellent thermal and energy insulator and is often used as a roofing solution for corrosion and extreme temperatures. Like PVC roofing sheets, it is durable and easy to clean.
7. Aluminum Roof Sheet
Aluminum roof sheets are a common roofing material used in many home buildings because of their durability, energy savings, low maintenance, and low cost. Aluminum is a thin metal roofing material that is lightweight and helps reduce stress on structures. It withstands extreme weather conditions, is corrosion and fire-resistant and is easy to install.
Leading Roofing Sheet Distributors in India
Being one of the best Roofing Sheet Distributors in India, we provide our customers with the most sought-after roofing solutions. At Sohan Lal Gupta, we have opted to supply the best first-rate products you deserve. We have been working on a golden rule, "customer satisfaction is of utmost importance," and have never our words empty. Call us today to get a quote for your property.